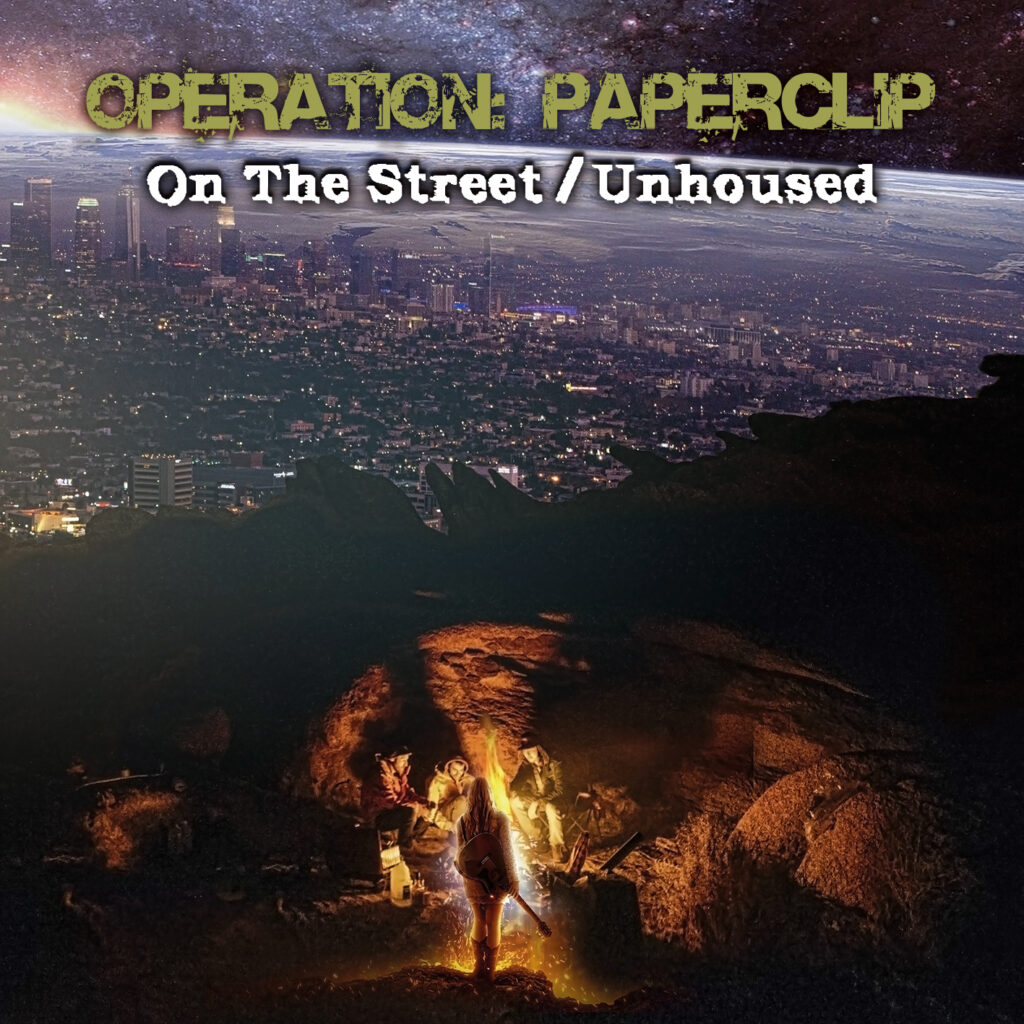 The original Operation Paperclip was a secret United States intelligence program in which more than 1,600 scientists, engineers, and technicians were taken from former Germany to the U.S. for government employment after World War II between 1945 and 1959. Borrowing from this concept we sought out musicians and singers from all over the world to work together in the creation of truly wonderful musical experiences.
The inaugural Operation Paperclip album "The Return of the Stanislaus County Kid", is an approximately 20-minute rock opera written by Kenny Steel and Bob Madsen that is based on characters originally created by Tony Carey (Planet P Project, Rainbow) in his first few classic solo albums. Tony himself sang and played keyboards on The Return of the Stanislaus County Kid, which raised the album to an entirely new level.
This year we will be releasing the second Operation Paperclip album "On The Street/Unhoused", this time working with the amazing Dan Reed (Dan Reed Network, Solo Artist), who provides the emotionally impactful vocals and melodies to some of the best songs we have ever had on our label. Joining Dan is Bob Madsen (bass and lyrics), Chad Quist (guitars), Jerry Merrill (keyboards) and Gregg Bissonette (drums). This concept album shines a light on the homeless situation in the world today and will be a fundraiser for a non-profit organization helping the homeless is Santa Cruz, CA.